Servicing and Repairs
The MPH Moto workshop can take care of everything your bike will ever need.
Servicing of any motorcycle or scooter from a top-flight Sportsbike to a Chinese moped
Repairs and diagnostics from a broken switch to a full engine rebuild
Tyres supplied and fitted at Trade prices while you wait
Fitting of parts and accessories from heated grips to Titanium exhausts
Insurance repairs and estimates
Collection, return and recovery service, call for a quote or fill in the Booking/Enquiry form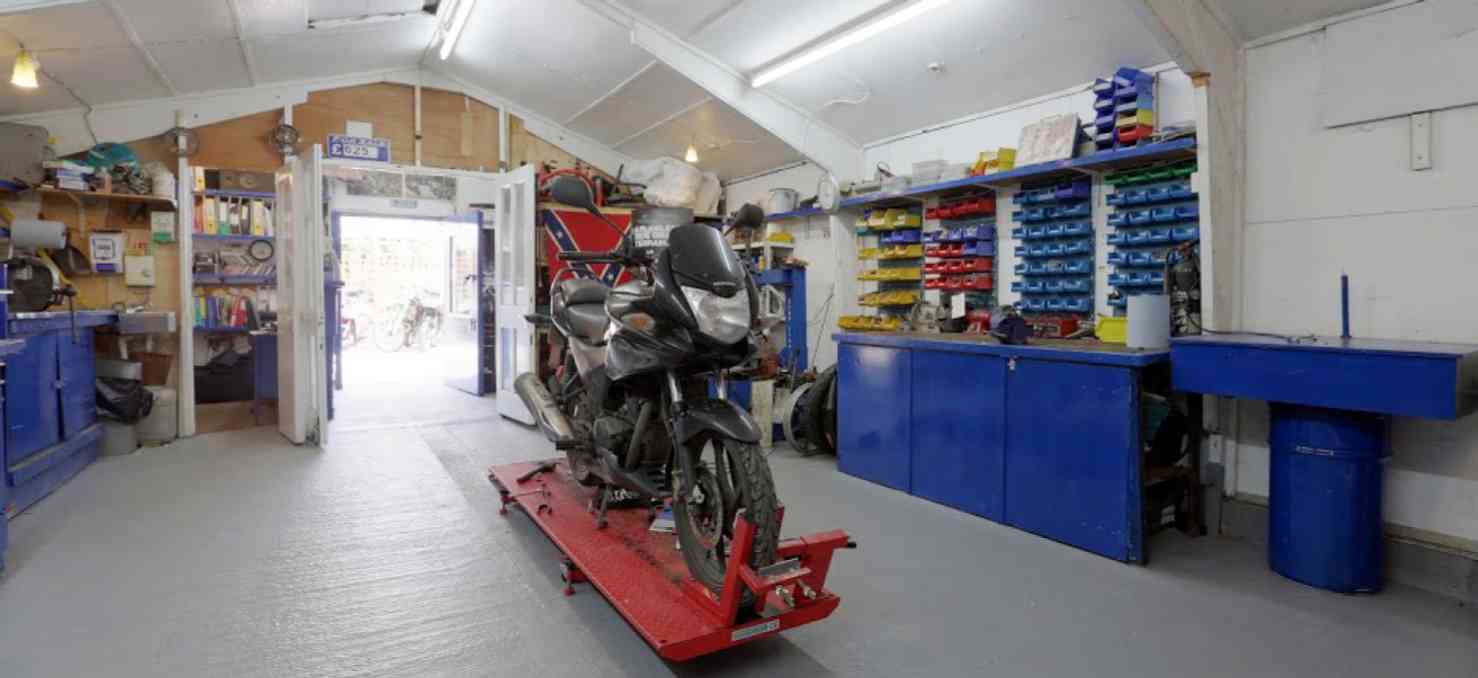 The MPH Moto workshop can take care of everything your bike will ever need.
Servicing a bike can range from a simple oil change to a full complex service on a high-mileage big bike. Below are some examples.
1. Basic service on a small machine (up to 125cc), £80 to £100 inc VAT
Oil change with filter, clean strainer as necessary. Oil included in price.
Check plug, air filter, fuel system, cooling system, tyres, chain and sprockets, brakes, steering, suspension, lights, bearings.
Adjust controls, cables, chain, tickover
Lubricate moving parts as required.
Add a valve clearance check and adjustment from £15 to £25
Any defects found during a service which may require additional work will be reported to the customer before the work is done or parts ordered/fitted.
2. Full service on a small machine from £150 to £250
All the items in a basic service plus:
Fork oil change
Brake fluid change
Plug replacement
Air filter replacement
Valve clearances
Cleaning and lubricating of spindles, bearings, brake sliders, linkages
Inspection and adjustment of bolts and fasteners
Items included in price are the plug, air filter and fluids
3. Basic service on larger machine, £100 to £200
Same as basic service on a small machine. For valve clearances, most larger machines are shim and bucket and checking and adjusting these can be a major operation. Contact us for a quote for your bike.