Our customers and their bikes
There is no feeling like the first time you throw a leg over your brand new bike and prepare to ride away. We like to capture that moment for you…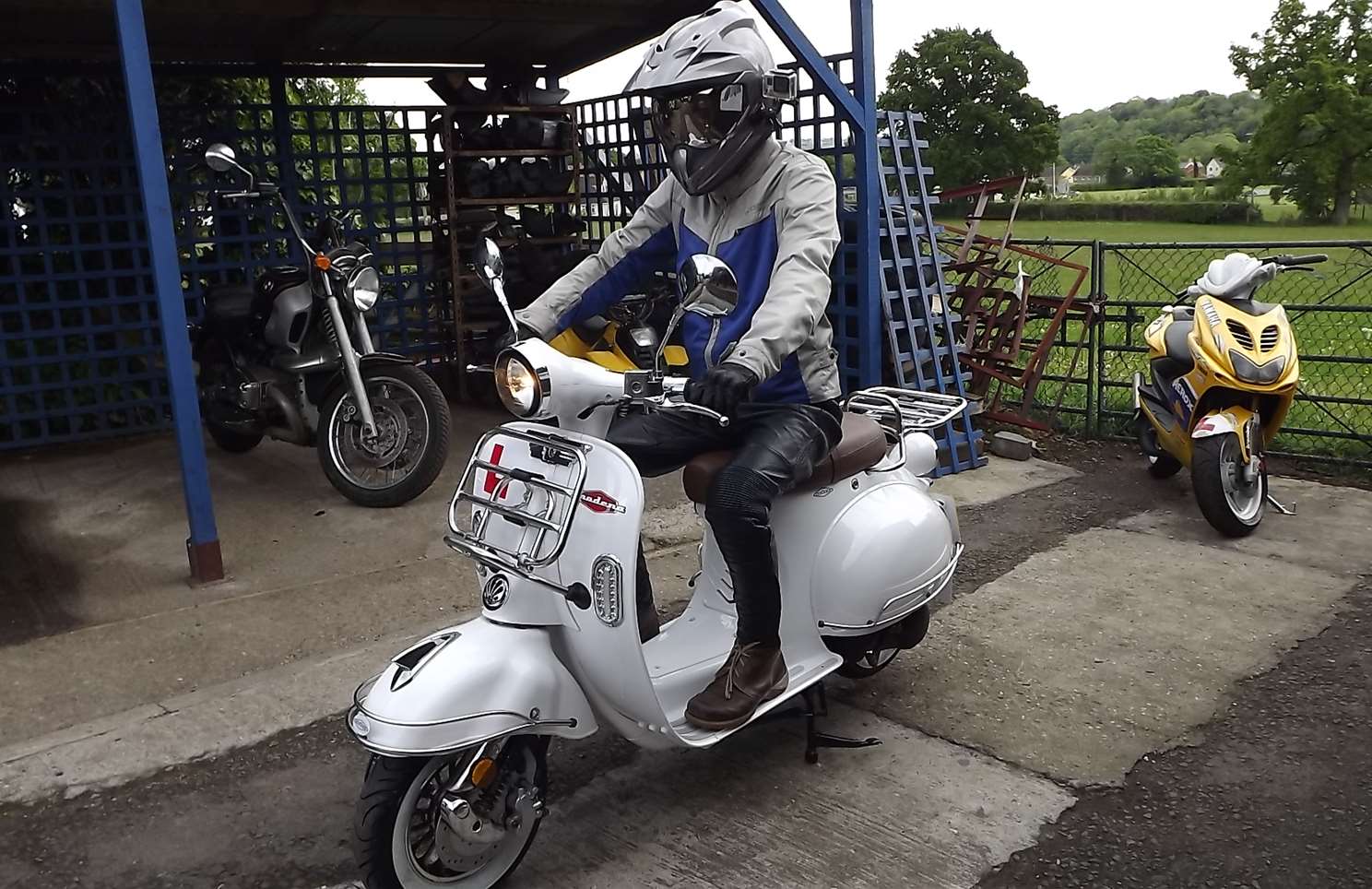 MARK CLIBERY – MODENA 125
Mark chose plain white and loves it!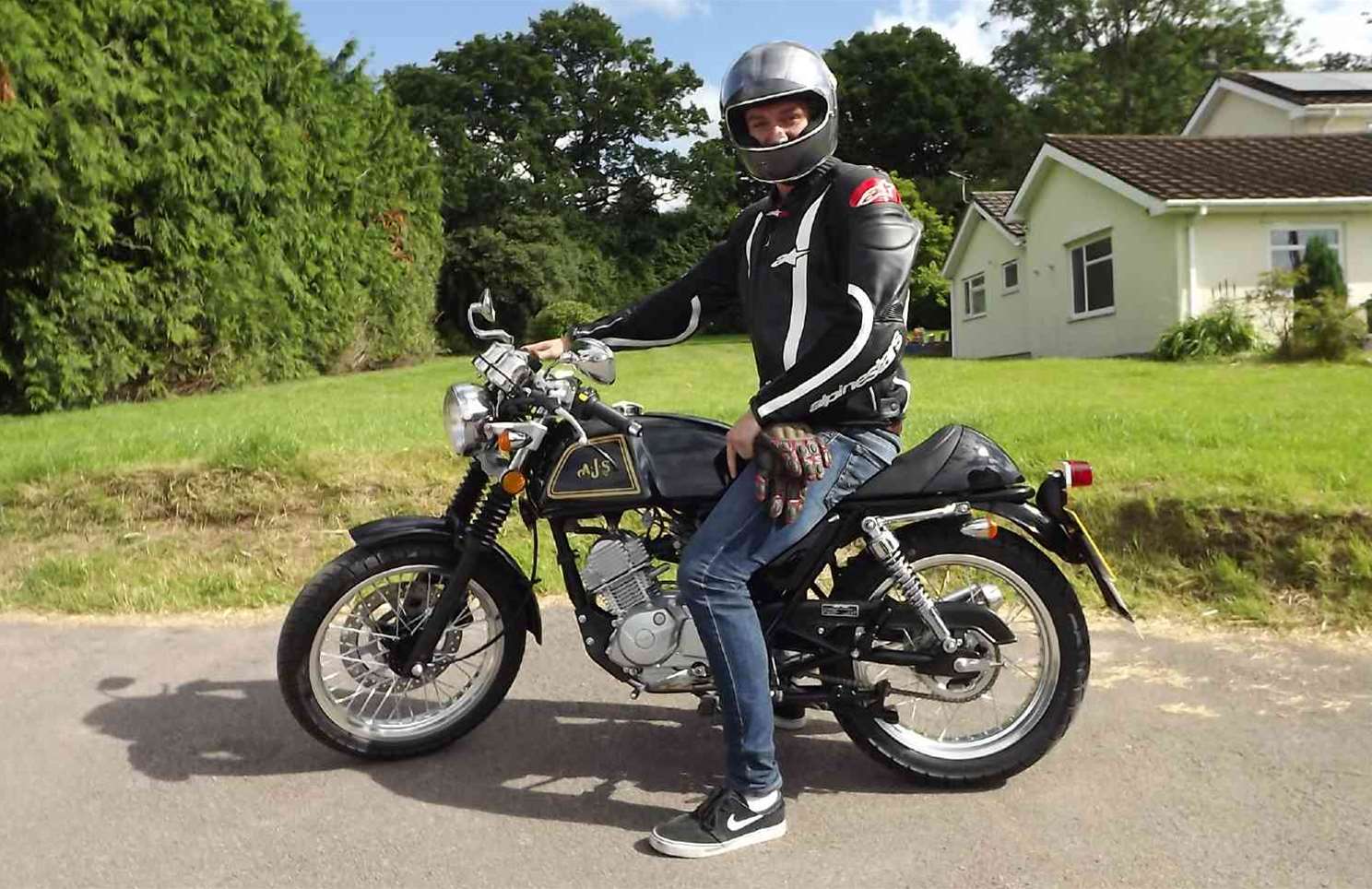 SAM DAYMOND – CADWELL 125
Our first Cadwell customer. Sam fell in love with the Cadwell when he saw it online. His first words when he saw his Cadwell were "Wow, it's even better than I expected!" When he rode it, the smile just got bigger!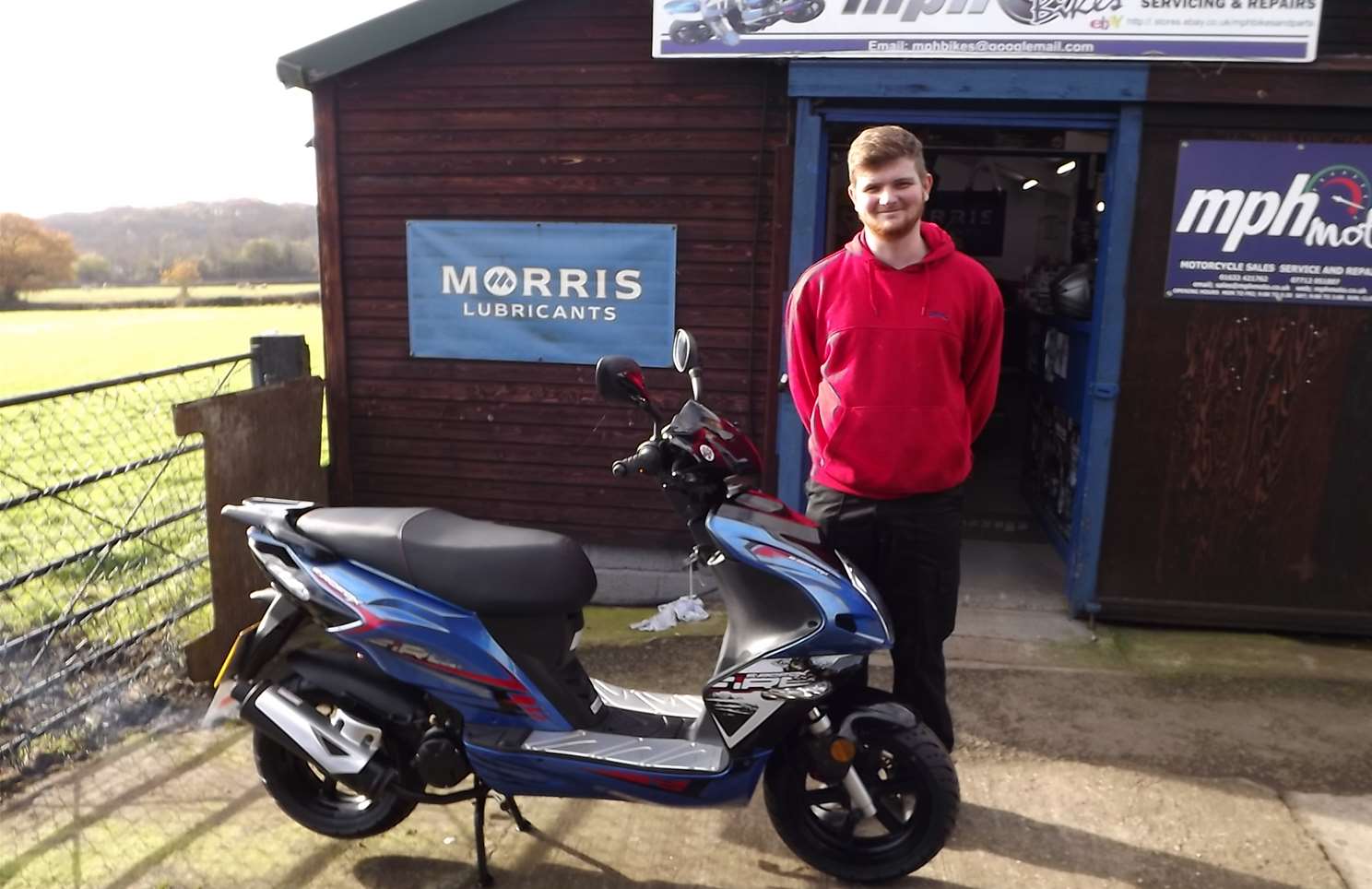 CALLUM CLARKE – FIREFOX 50
Callums Firefox 50 has the style to put a smile on any young persons face as they ride their first bike!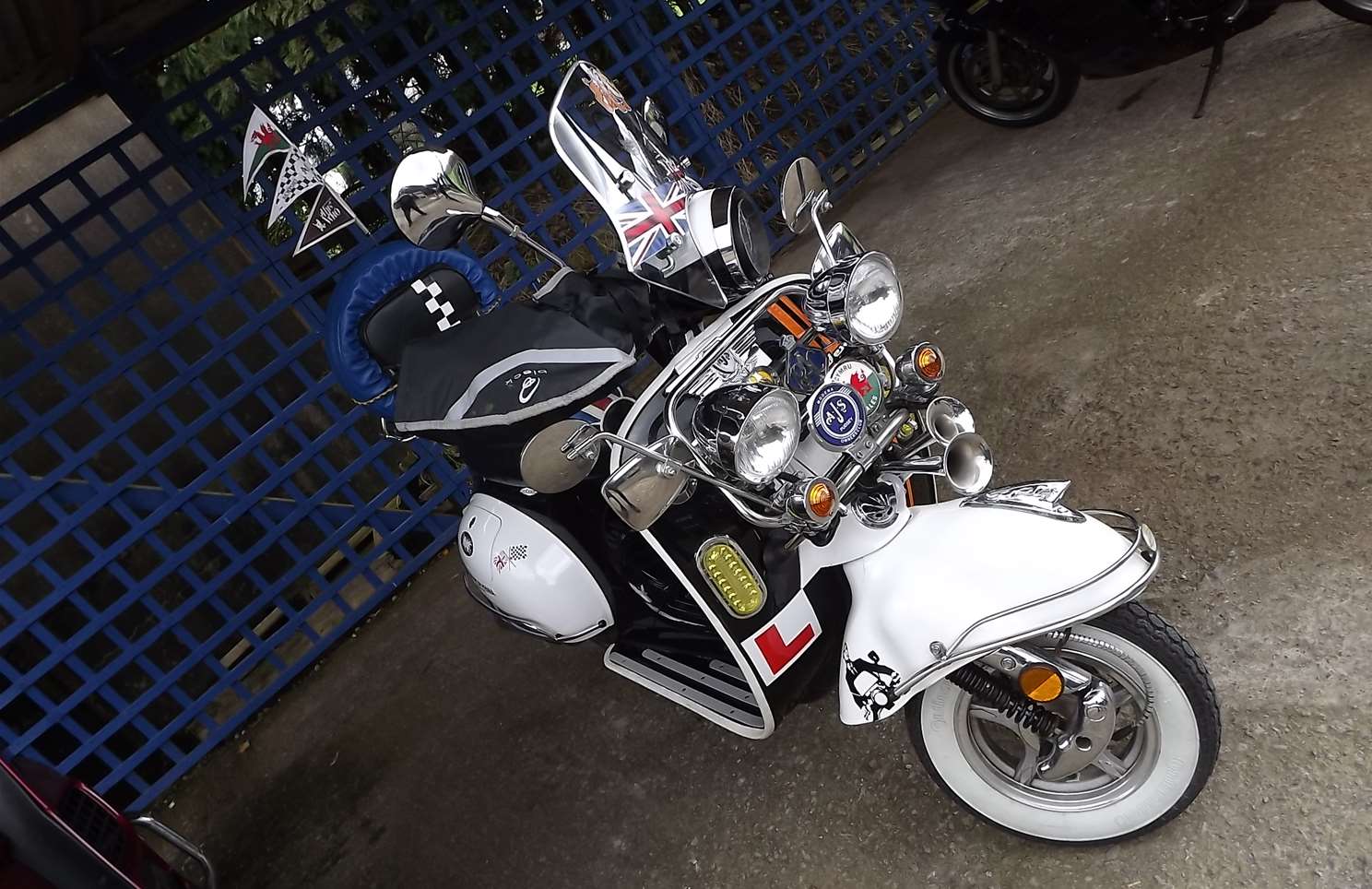 Tony Conibeer – AJS Modena 125
When Tony bought his AJS Modena 125 he knew exactly what came next... lots of accessories and mods to make his Modena truly unique!
WAYNE WEEDALL – MODENA 125
Wayne bought his black and white Modena 125 after being recommended to buy one by a good friend who also purchased his Modena from MPH Moto.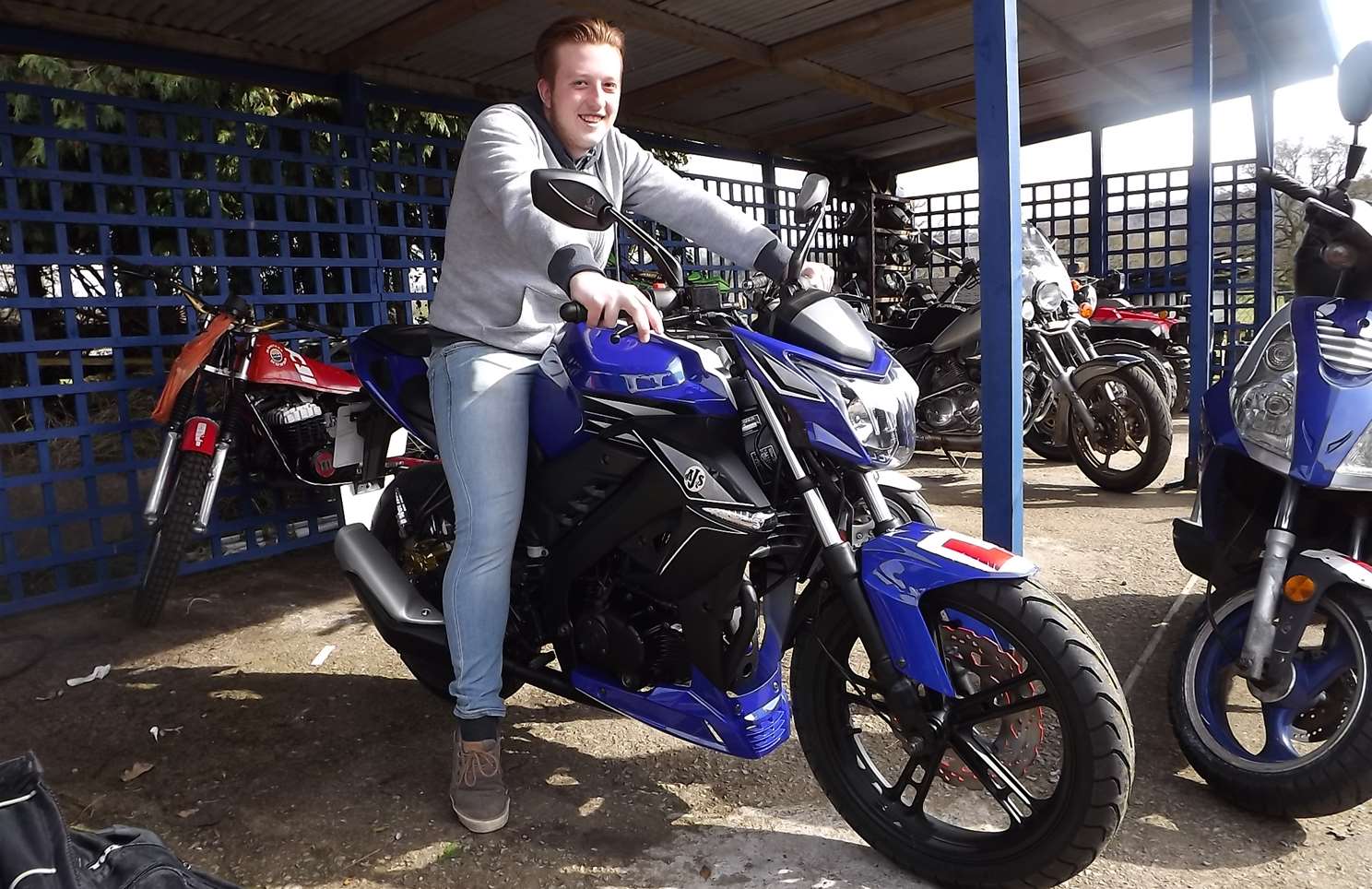 Jamie Block – AJS TN12
Jamie bought his TN12 in April 2016 and has clocked plenty of miles on it since. He is still riding it 18 months on and is now customising it with accessories such as an AJS Sports GP exhaust.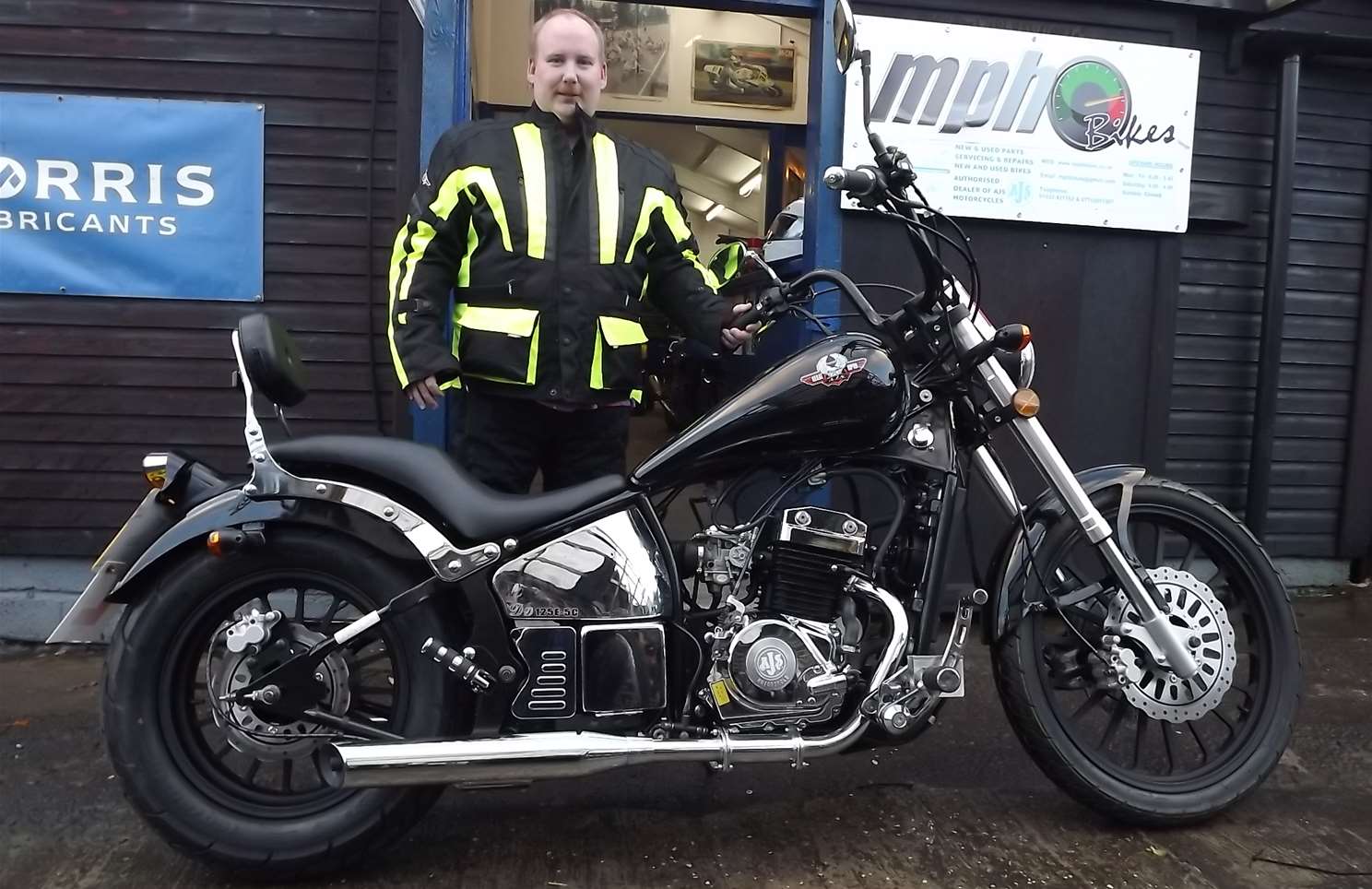 Kevin Lloyd – AJS Daytona 125
Kevin had wanted a bike for many years, when he got his chance he jumped at the AJS Daytona 125. The best looking 125 custom cruiser out there!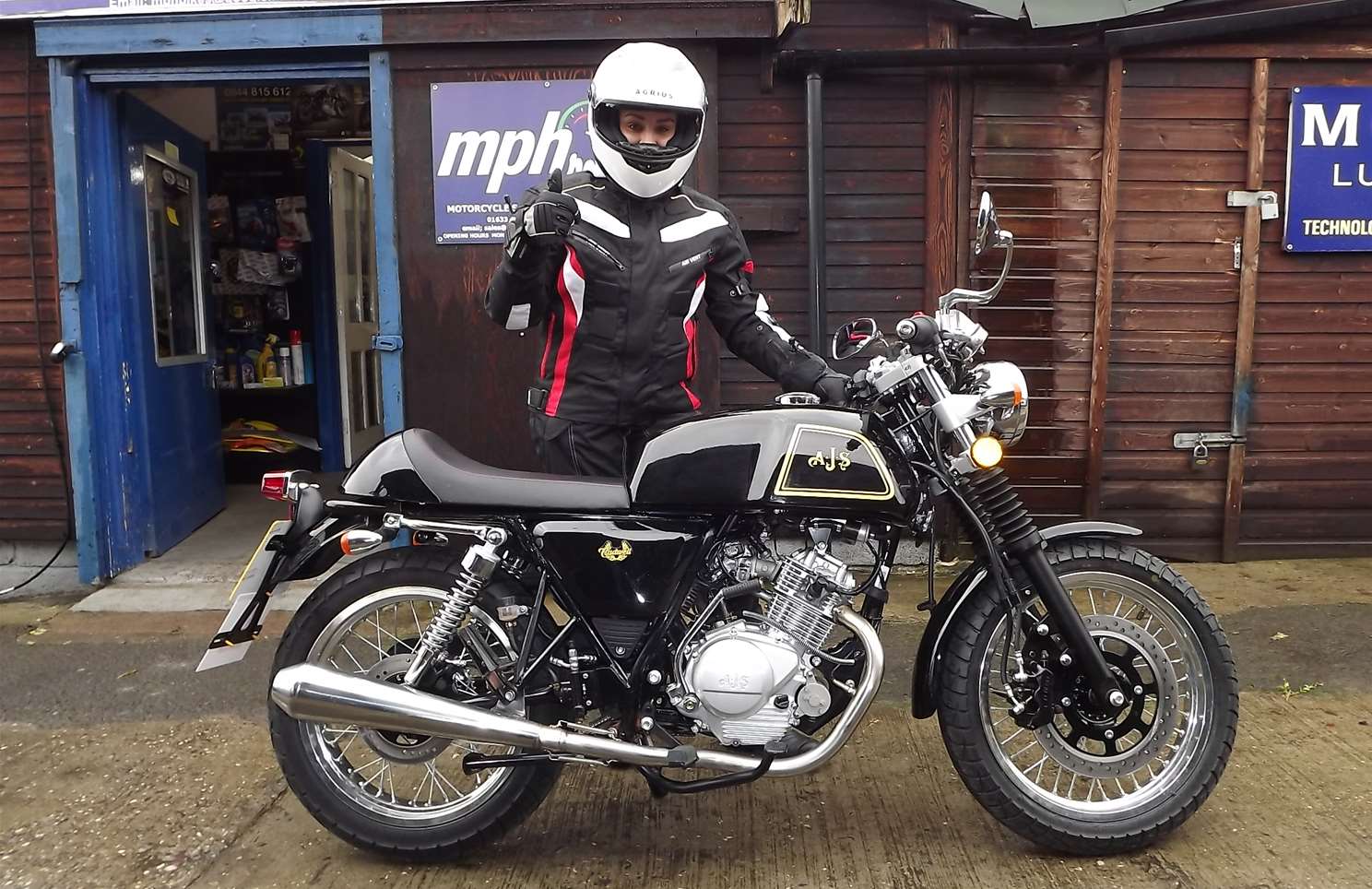 LAURA POWELL – CADWELL 125
Laura knew she wanted a Cadwell as soon as she saw one!
Peter Beddoe – AJS Modena 125
Peter wants his Modena to take him back to the Two Tone days!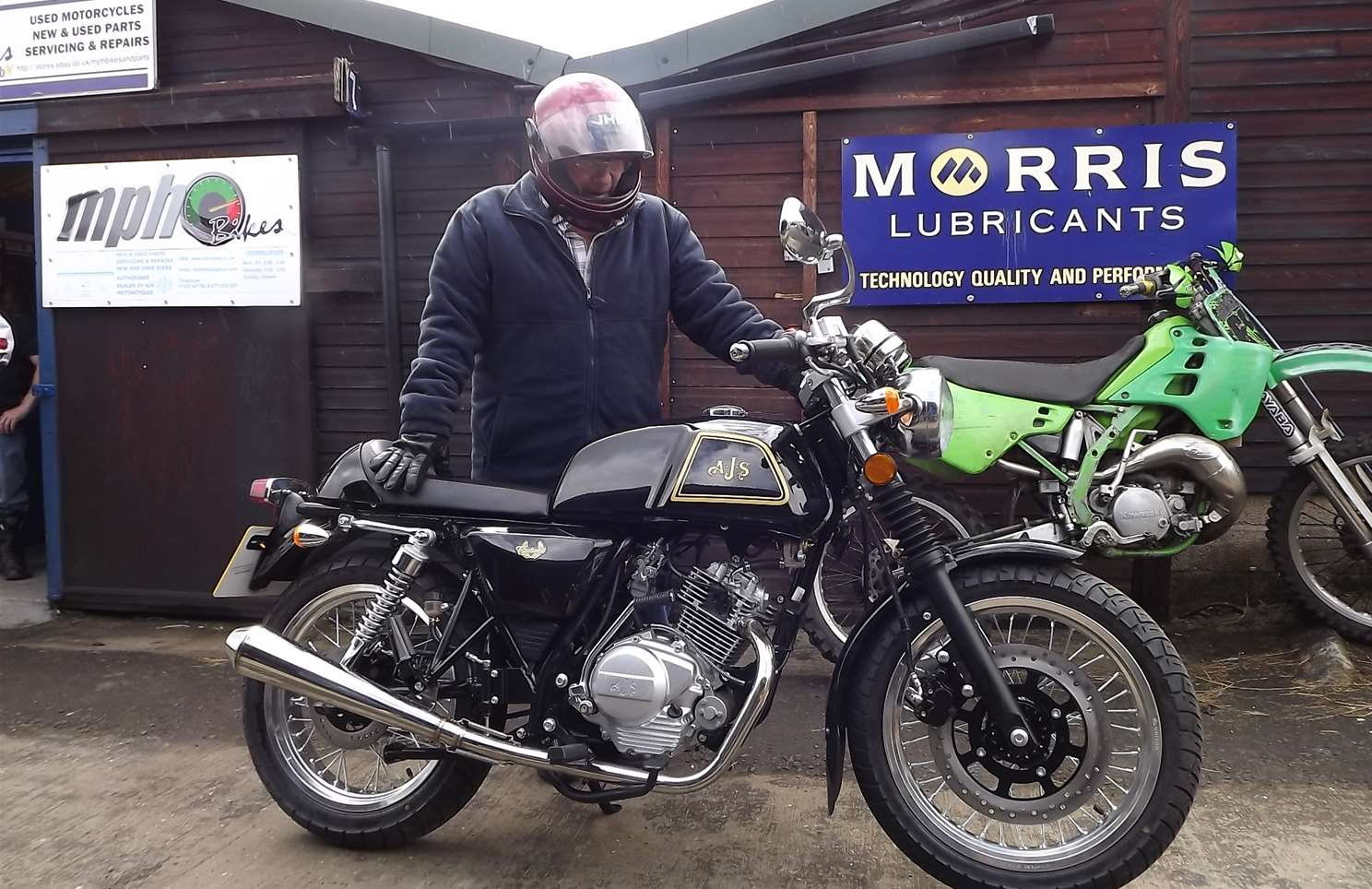 Mr Bennett – AJS Cadwell 125
Mr Bennett wanted a machine that took him back to his younger days and the Cadwell's perfect retro look hit the nail on the head. The Cadwell's up to date performance, handling and reliability are the icing on the cake!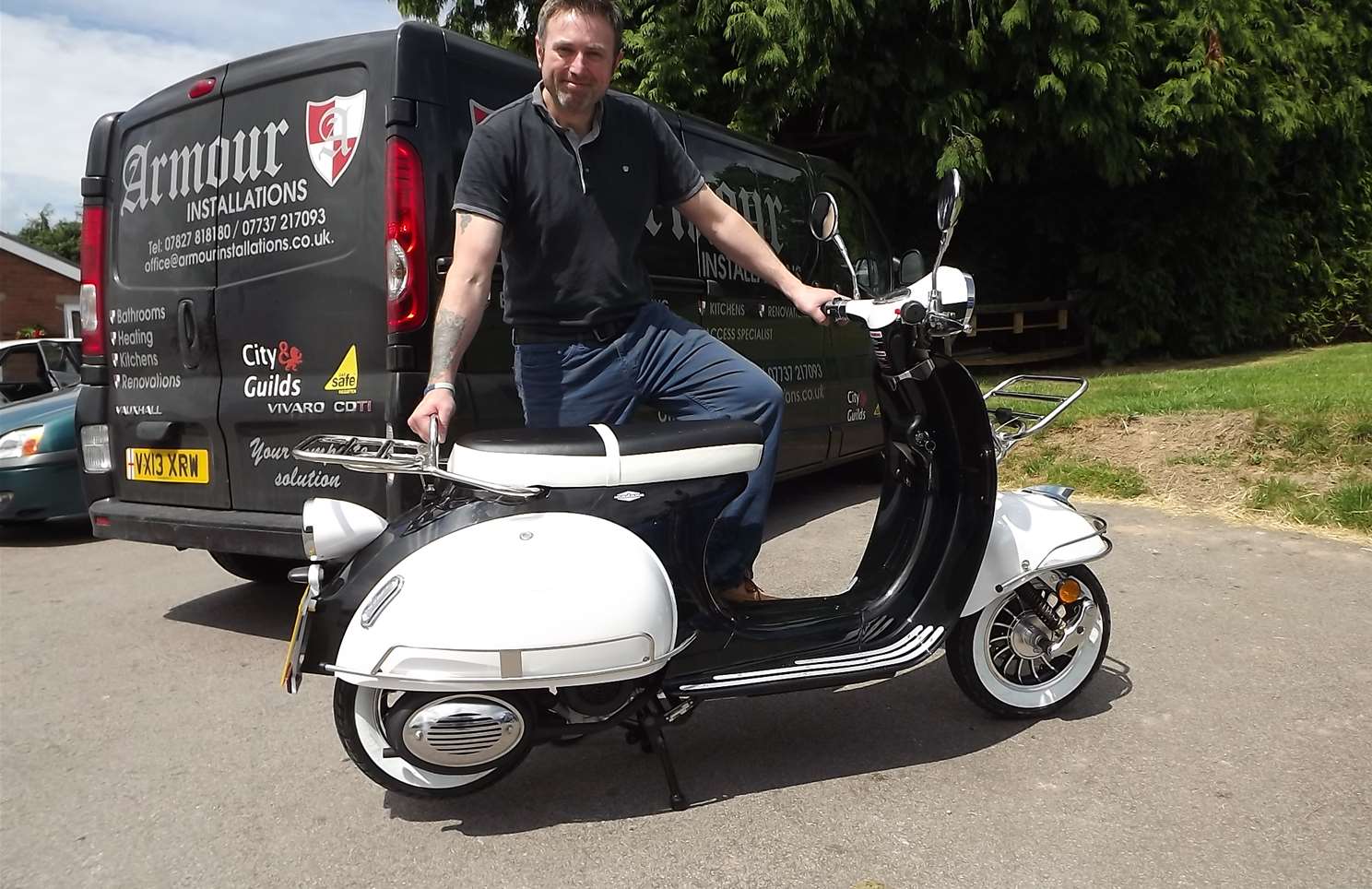 Rob West – AJS Modena 125
Rob bought his Black and White Modena 125 in July 2016 and his smile says it all!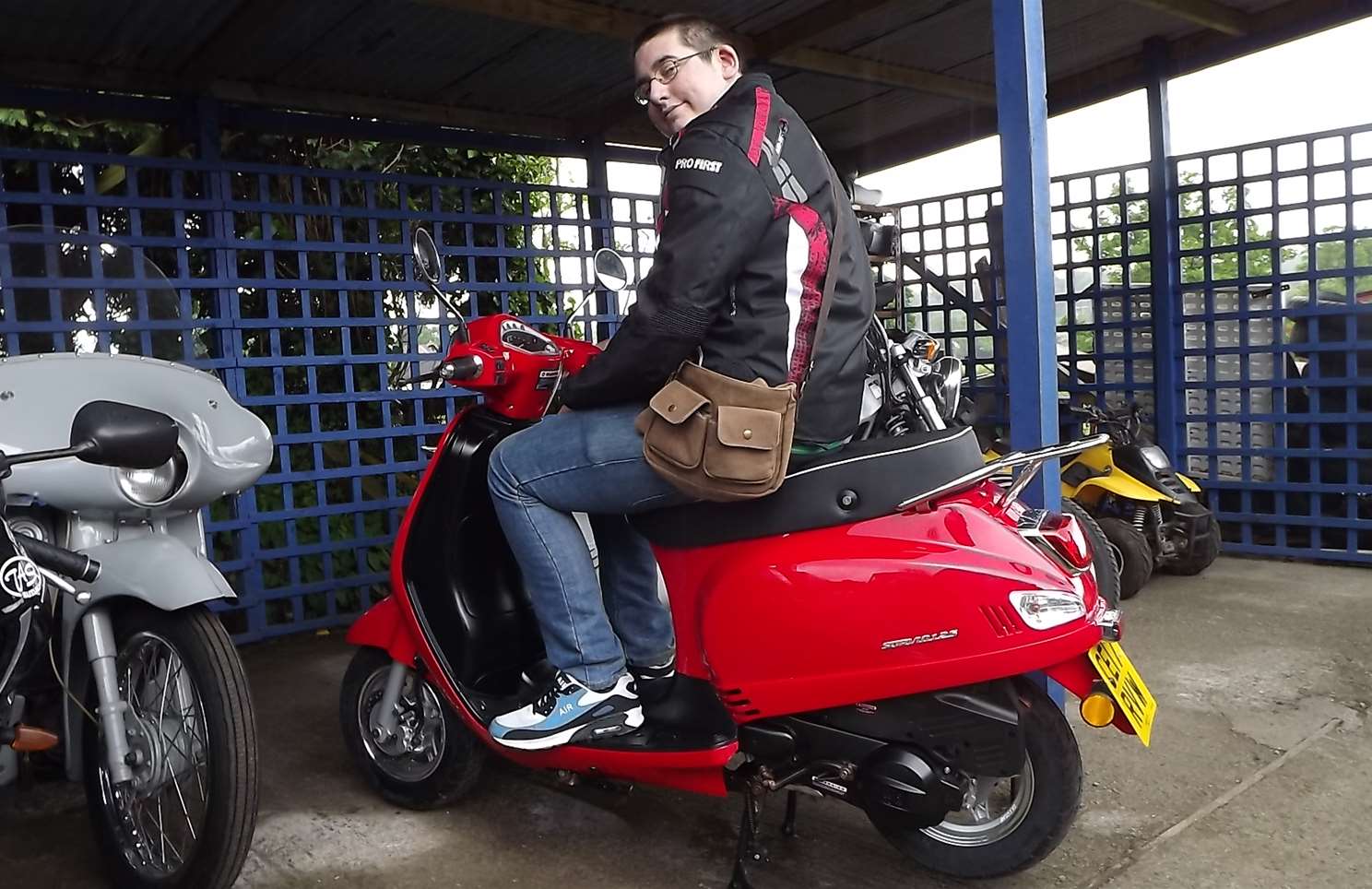 Owen Ratcliffe – AJS Sorvio125
Owen was most impressed with the striking bright red colour of his new Sorvio!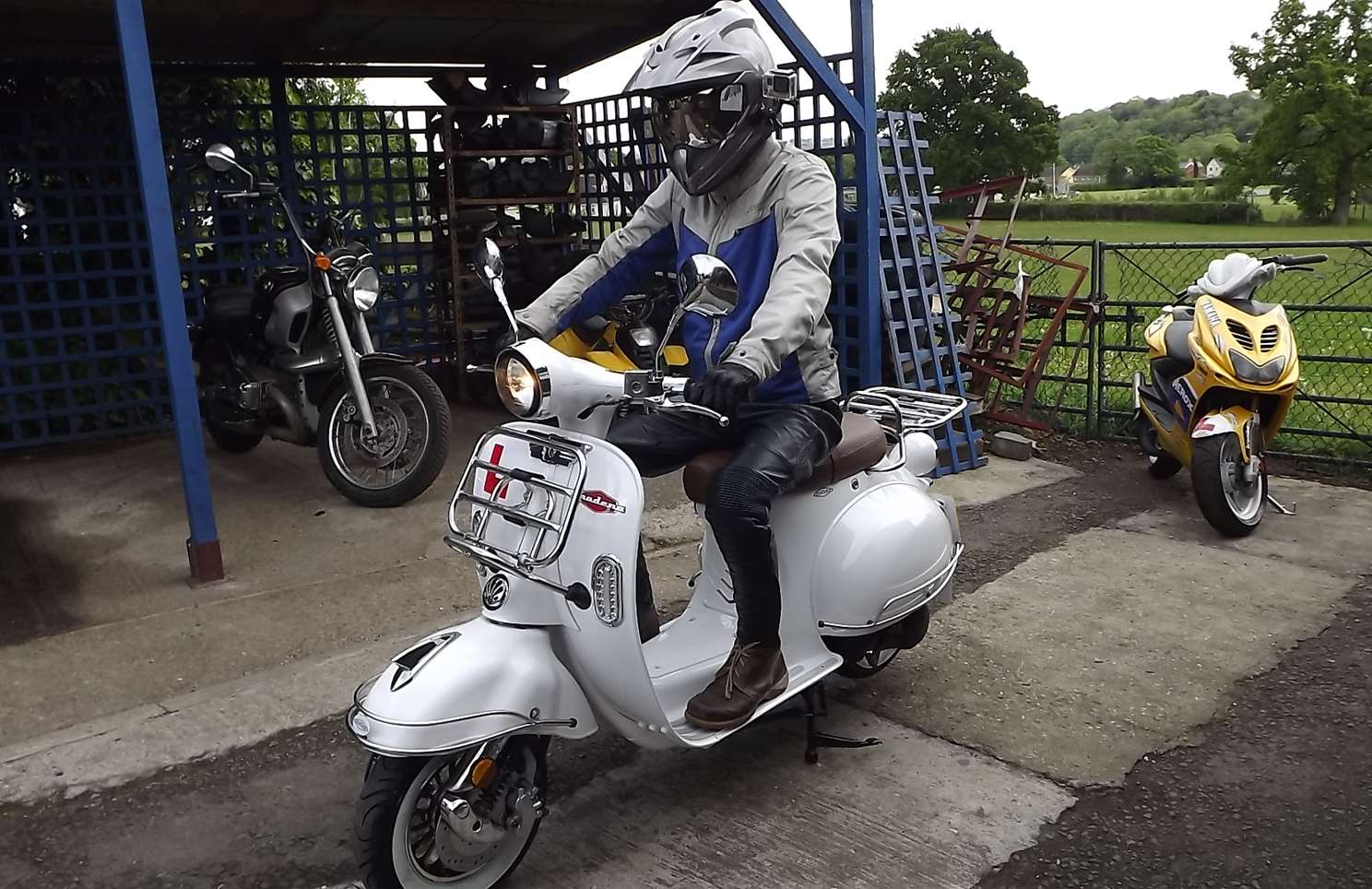 Sean Hawkins – Modena 125
Sean is planning lots of trips out and away on the new E4 Modena 125 this summer!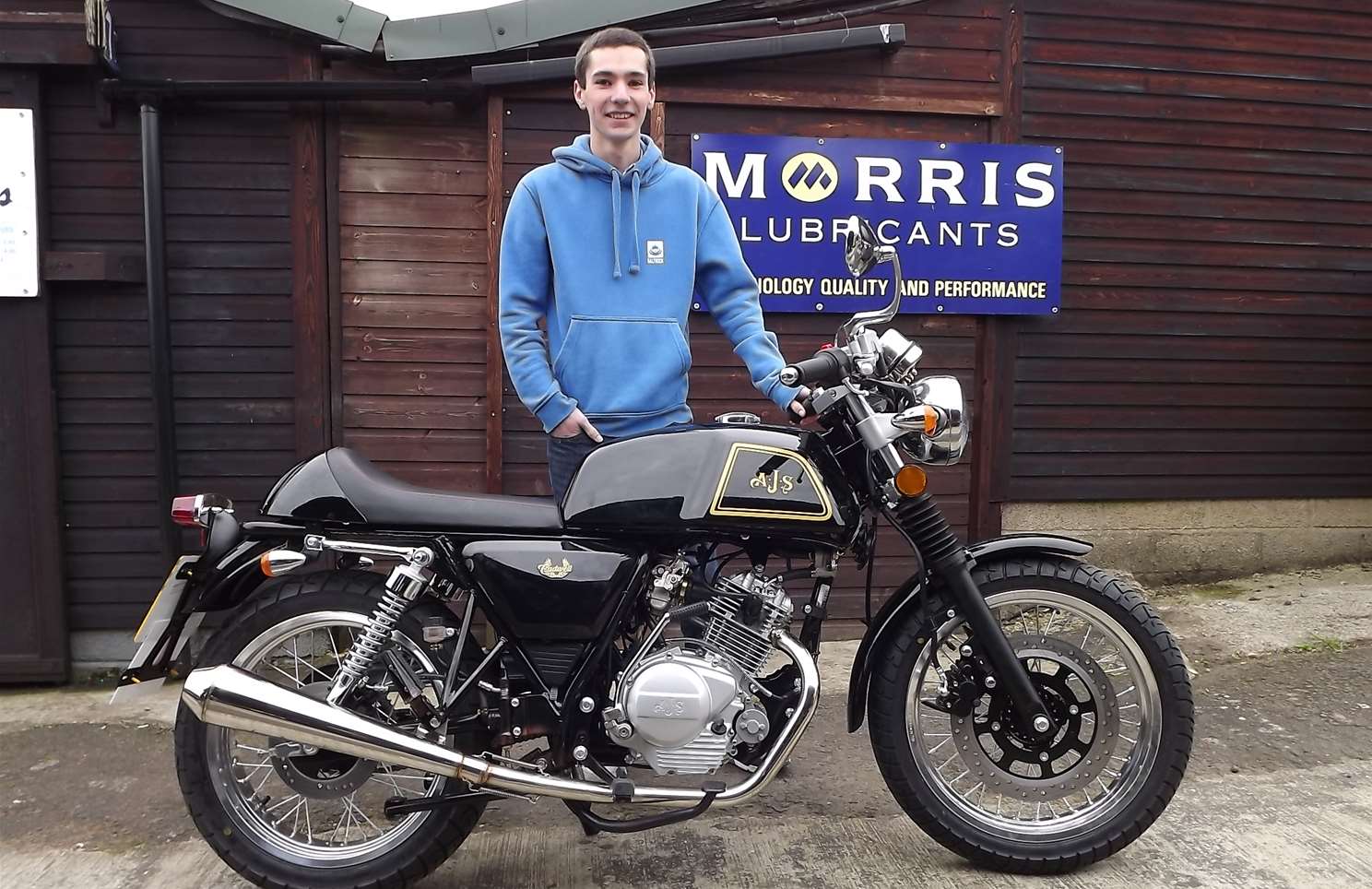 Alex Sweetland – AJS Cadwell 125
Alex's AJS Cadwell 125 is his first bike, the only problem he has now is keeping his Dad off it!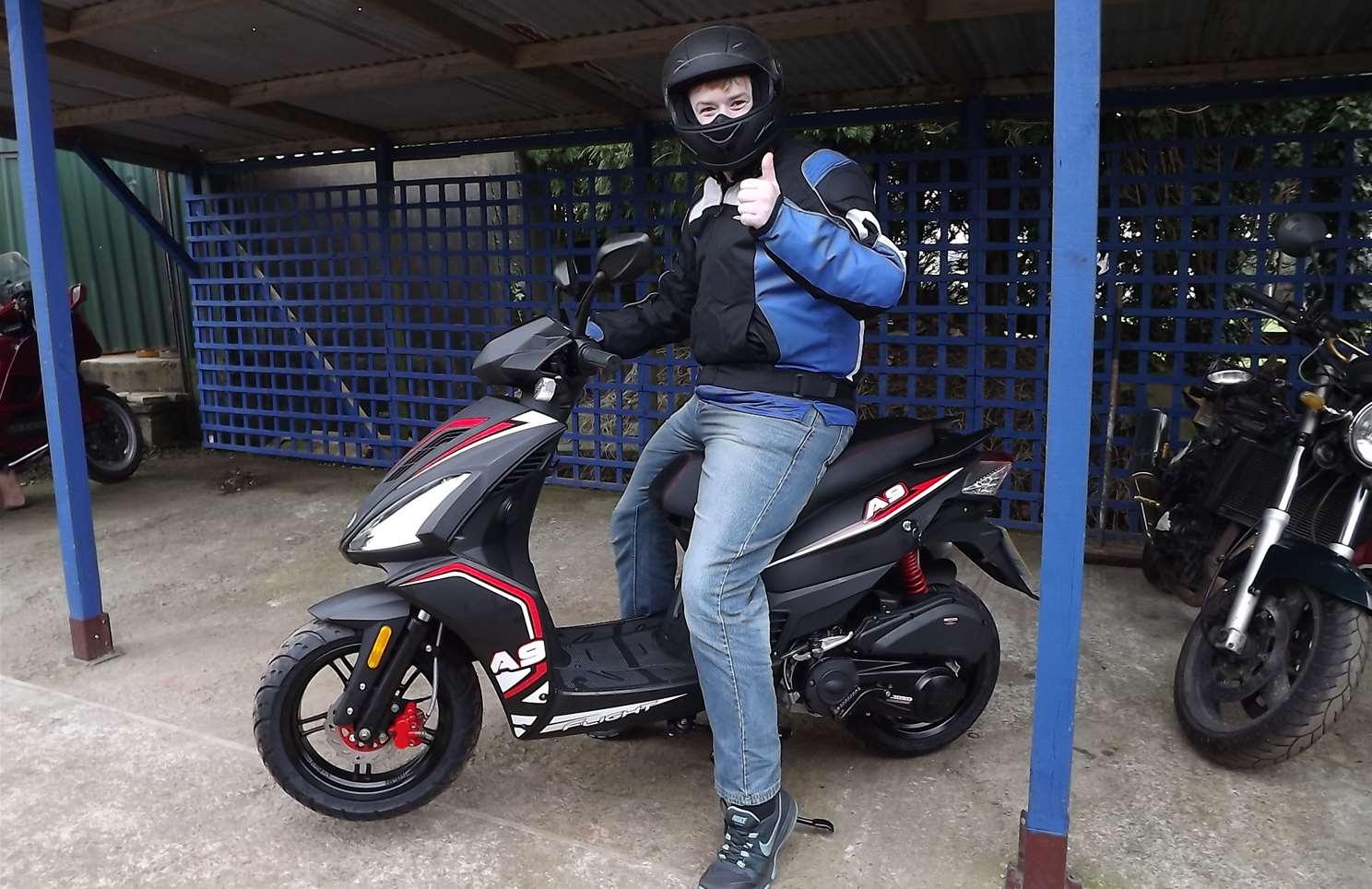 Nigel Andrews – AJS A9 Flight
Nigel can now get to work everyday quickly, cheaply and reliably thanks to his new AJS A9 Flight.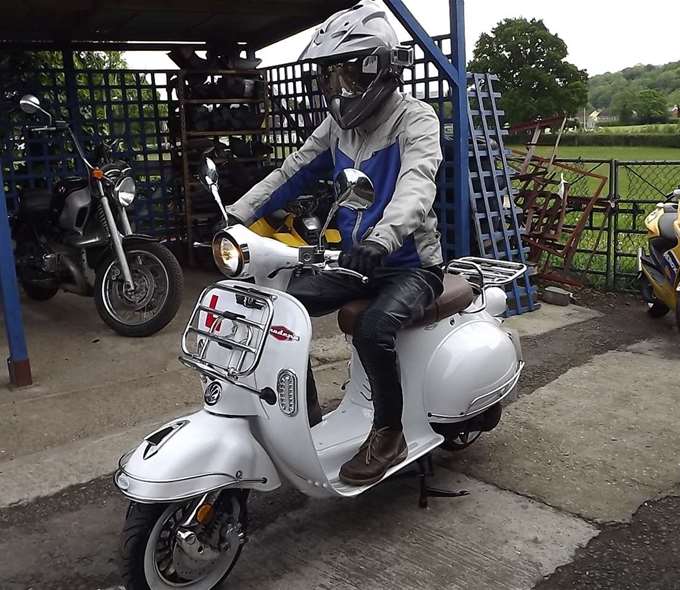 MARK CLIBERY – MODENA 125
SAM DAYMOND – CADWELL 125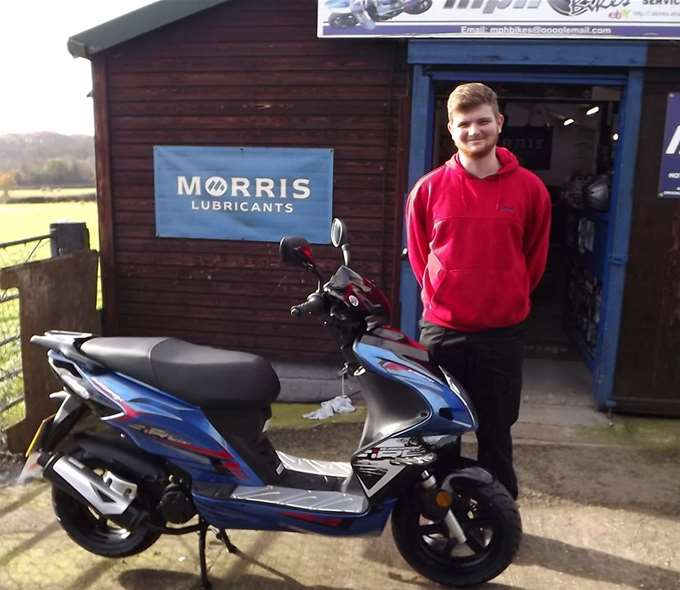 CALLUM CLARKE – FIREFOX 50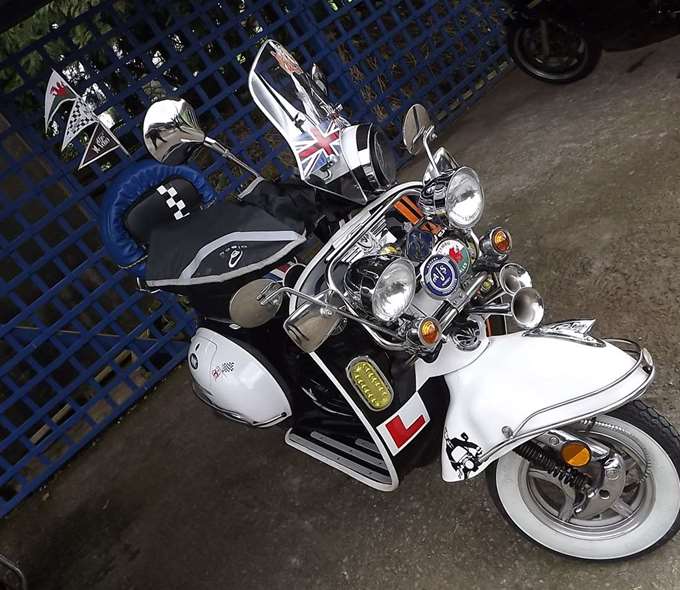 Tony Conibeer – AJS Modena 125
WAYNE WEEDALL – MODENA 125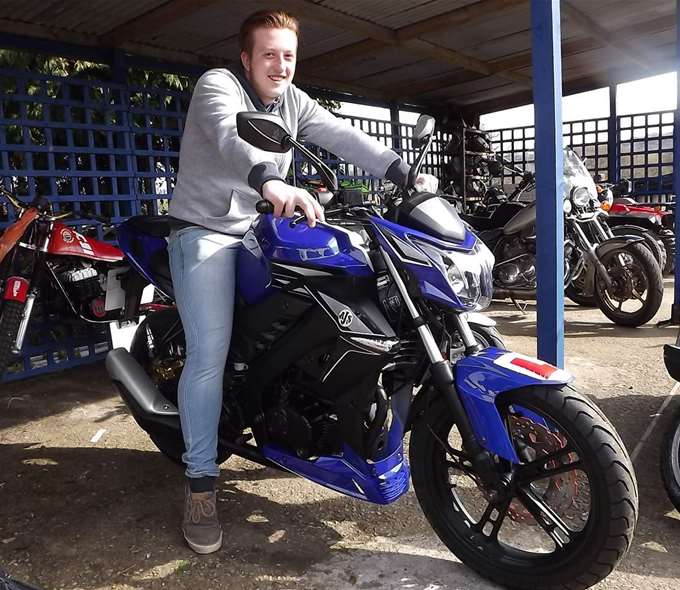 Kevin Lloyd – AJS Daytona 125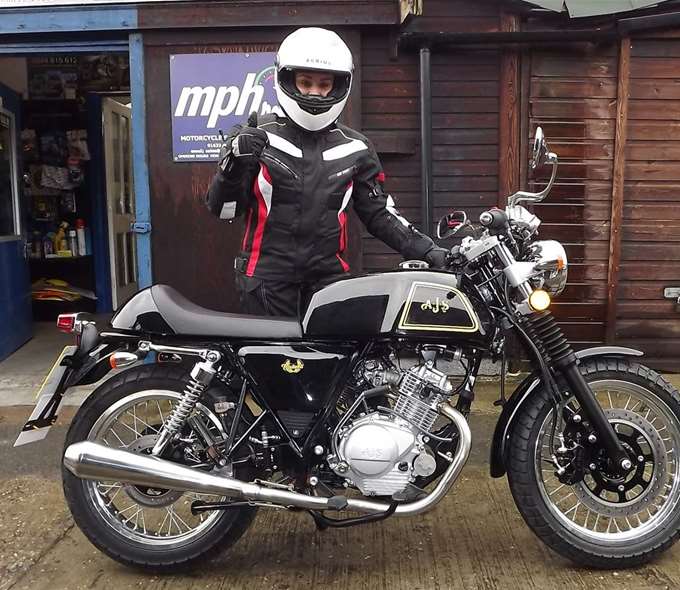 LAURA POWELL – CADWELL 125
Peter Beddoe – AJS Modena 125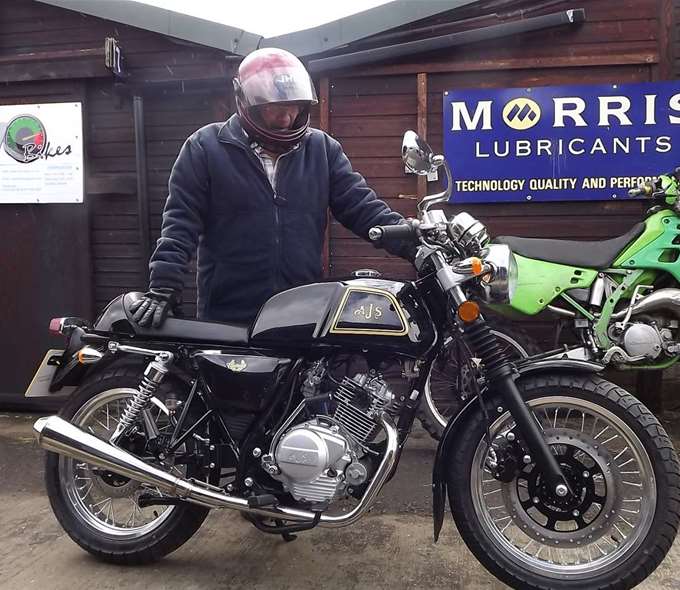 Mr Bennett – AJS Cadwell 125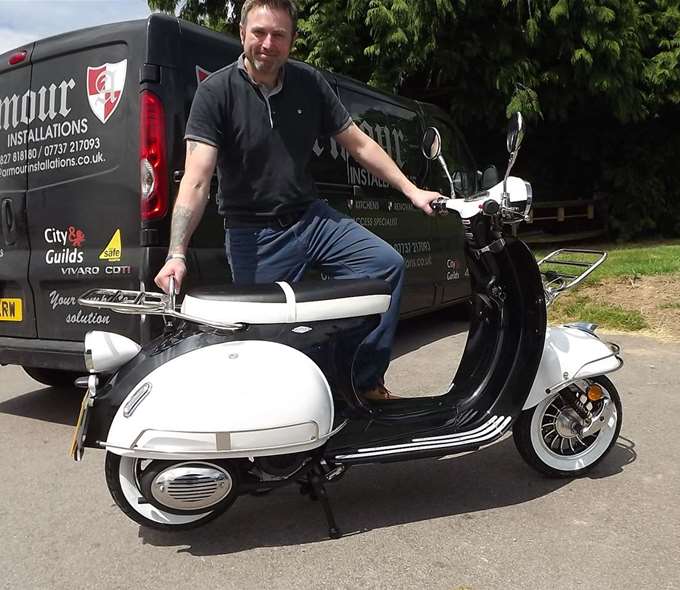 Rob West – AJS Modena 125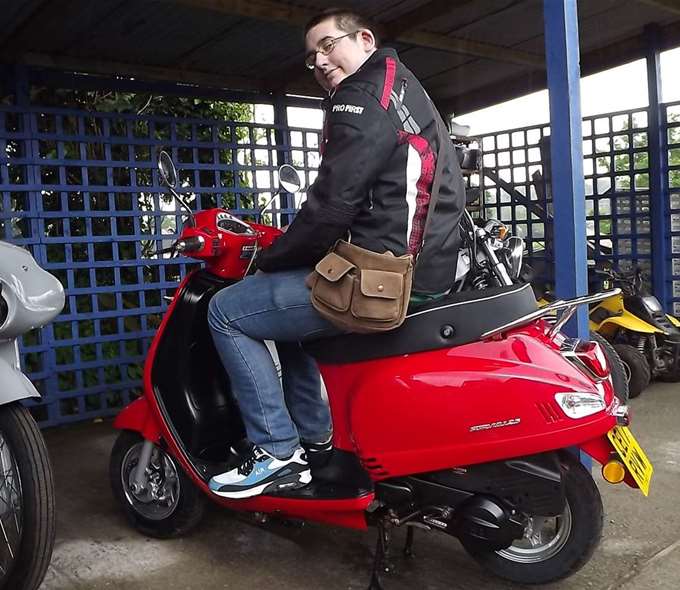 Owen Ratcliffe – AJS Sorvio125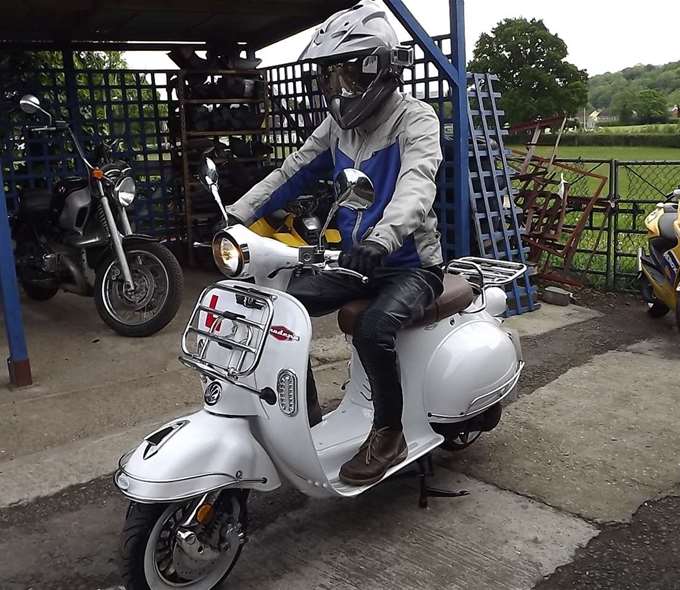 Sean Hawkins – Modena 125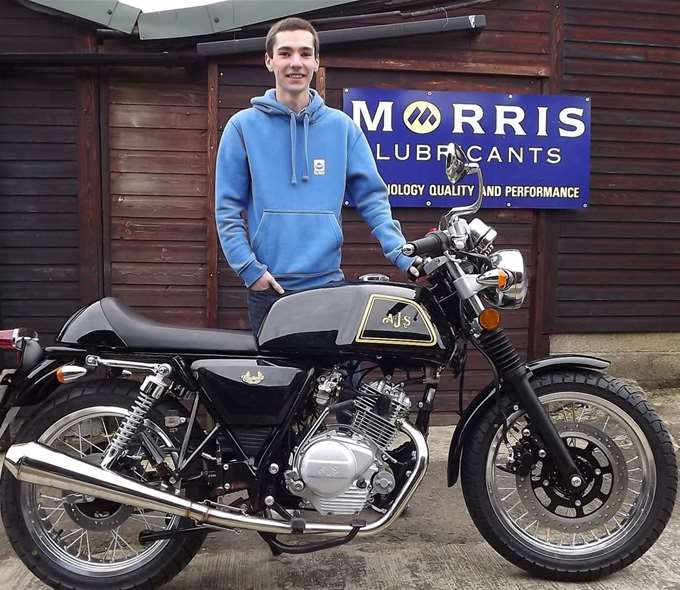 Alex Sweetland – AJS Cadwell 125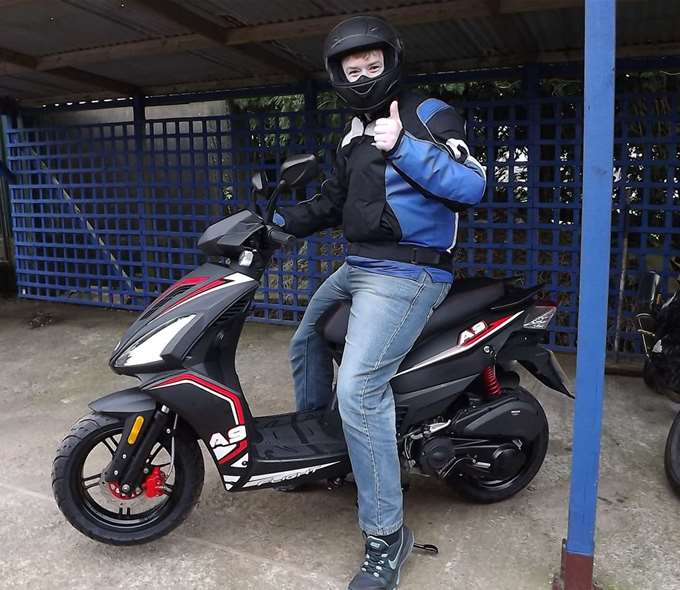 Nigel Andrews – AJS A9 Flight